Guest Reviews

-

/5
-
Crowne Plaza Marlow - The Place To Meet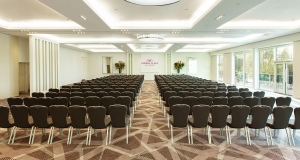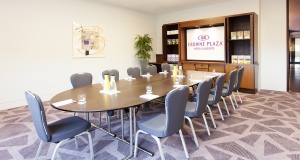 Get More from Your Meetings at Crowne Plaza Marlow
The stunning lakeside location of this luxury hotel in Buckinghamshire, set in 5 acres of beautiful countryside, makes it an ideally placed meeting and conference destination. Crowne Plaza Marlow is ideal for training, seminars, product launches, boardroom meetings, interviews, teambuilding and brainstorming events as well as small exhibitions. All of our meeting rooms offer everything you would expect from a luxurious and contemporary hotel with attentive staff to make your event a success:
8 Meeting Rooms
Creative Meeting Space, a unique and contemporary meeting room
Eat Well Work Well lunch menus
Winterlake Suite with a capacity of up to 450

168 contemporary bedrooms

Free Wifi

Complimentary parking for up to 300 cars
The hotel is easily accessible from the M4, M25 & M40 motorways via the A404 and is located within half an hour drive from Oxford, Reading, Windsor and Henley-on-Thames. The hotel also has the added facility of being accessible by helicopter, with its own helipad. The hotel is a member of the Meeting Industry Association and the Hotel Booking Agents Association and therefore adheres to their respective standards.
---
Escape to Crowne Plaza Marlow…Where we offer peace and quiet and no interruptions
No matter how stunning or comfortable your offices and meeting rooms, it is often impossible to hold a meeting without being disturbed by colleagues 'just asking this or that' or frequent telephone calls.

In order to have a truly productive meeting, the best solution is to leave the building and escape to Crowne Plaza Marlow, where we offer peace and quiet and no interruptions.
Call
01628 496 800
or email
eventsmanager@cpmarlow.co.uk
---
---