Accommodation Guest reviews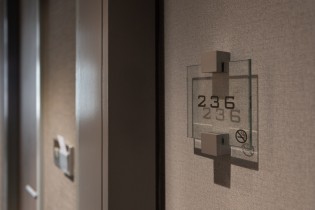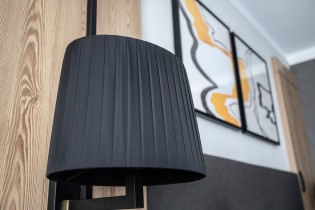 "Pool and outside hot tub. The offer of a discount on breakfast. The room was extremely comfortable. NICEST check in I have ever had."


Anonymous


"Great visit, excellent front of house staff. Super facilities and restaurant options."


Anonymous


"The hotel has always been great, excellent staff and clean rooms. The hotel has benefited from considerable refurbishment which is amazing... great facilities. Highly recommend."


Anonymous


"Lovely refurbished room, very comfortable and a great night's sleep. Food was great, breakfast superb."


Anonymous


"Thank you for such a wonderful stay. The staff at this hotel are most professional and helpful. I would like to stay here again. We really enjoyed our walking and the food and service were excellent."


Nicola


"Perfect stay. Comfy bed, nice and roomy with all you need in the room for a stay. Staff very welcoming and friendly. The staff works really hard to make you welcome."


Andy K.


"This weekend was for my 87-year-old Mum. We had her make up done in her room and we recorded her talking to us about her life, We have all gained so much from this. The waiting staff were very kind to us and eating as a large family was a big part of the break. We were treated so well and nothing was to much trouble. The recordings will hold so many happy memories of a family all together. To do all this in such a lovely place where Mum was able to walk safely with her walking frame was great. Thank you for making this possible."


Anonymous


"We wanted to take the time to write to you regarding a recent stay at The Crowne Plaza in Marlow. There were lots of guests in my party, all with individual rooms, as part of our working lives we do stay in hotels a lot. Normally we find that reception staff do not really engage, they ignore us upon arrival and then don't really involve themselves after check-in.

What a difference it was arriving at your hotel! We received an amazing greeting, by a male receptionist, whom I believe was French. He was uber professional, knew our names and also remembered them throughout our stay, he couldn't have been any more welcoming or helpful.

The rooms were fantastic, a great place to catch up with work and rest after a long day. The hotel has a great gym and other facilities. It was wonderful to arrive and find such a great service in the bar and restaurant, timely and helpful, and to add the food was amazing!

We look forward to staying with you again, we would highly recommend your hotel."


Tanny J.


"An excellent stay. Staff friendly and helpful. The food was very good. Room spacious and bed comfortable."


Anonymous

"Lovely weekend in a refurbished hotel. Very impressed with facilities and service."


Anonymous


"Definitely a fantastic getaway. Such polite staff everywhere. Especially in the restaurant Marshall and Mohan were very accommodating to my dietary needs. So polite and helpful. The room was luxurious and spacious. And the Spa is just a must. I enjoyed the hot tub outside and inside. I will 100% go for a visit in the future."


Anonymous


"Very luxurious rooms, great views from the bar and restaurant."


Anonymous


"This hotel is fantastic and will be amazing once the full refurbishment is complete. The facilities are lovely, fabulous views out over a lake (and we were there during Storm Ciara!) with newly refurbed bar and restaurant areas and a lovely spa. Refurbed rooms are fantastic. Good food and a nice breakfast. The best thing about this hotel though is the staff, we did not encounter a single member of staff from reception, housekeeping, restaurant and bar who were not friendly and professional and genuinely warm service. I am a regular guest at IHG hotels and this is my favourite so far! Location is also fantastic for visiting Marlow."


Anonymous


"I liked everything! Staff were friendly and helpful and the room was perfect."


Anonymous


"Booked through Virgin Experiences and was extremely impressed with the stay! Everything was perfect. Food delicious, service amazing, spa treatment relaxing and the bedroom huge. Could not have been better!"


Anonymous


"The refurbished areas of the hotel are excellent. The rooms are lovely and have lots of little touches - fridge, robes, no annoying lights on tv, smoke alarms, etc which make a big difference. There are even panels at edges of windows to ensure total blackout and a great night's sleep. The beds and bedding, as always, are super comfortable. Hotel staff were so friendly and welcoming and I would totally recommend staying here."


Anonymous


"I loved the food (dinner and breakfast). Staff were all attentive, helpful and friendly. Room was nicely decorated and little touches like the pillow spray much appreciated."


Philippa B.


"The hotel's interior is very well designed and has a very welcoming and secure ambiance about it. The room had a refreshing interior deco. The whole ambiance of the hotel just gave you that relaxing feel you want when you are on a holiday. The staff were attentive and friendly. They were very informative. The club lounge was well furnished with generous canapes and drinks. The gym and pool were a joy to use. This was one of my most relaxing stays and I will definitely visit again."


Anonymous


"We stayed here for one night with my family for Christmas. The hotel exceeded my expectations as the Club Room was newly renovated and the overall experience was great. Would highly recommend it."


Anonymous


"Very nice big room, comfortable bed, new bar area, and restaurant."


Anonymous


"Tucked in a quiet area with ample parking spaces. Clean rooms with comfortable beds and fantastic facilities. Great restaurant view. Highly recommend."


Anonymous


"From walking through the door to departure a wonderful experience. Friendly staff and helpful, going over and above. Lovely hotel with staff to match."


Anonymous


"A lovely hotel, to which we shall return. Staff are welcoming, the rooms are excellent and the food first class."


Anonymous


"On arrival we were upgraded to a better room. The facilities were excellent, the staff were excellent and the food was great. We had a wonderful relaxing time. Thank you."


Anonymous


"This hotel is currently nearing the completion of a huge investment/refurbishment programme and it's looking good. In addition, it's location down by the river is lovely and the food is excellent too."


Richard


"Comfortable rooms friendly staff I would highly recommend to
anyone."
Anonymous
"Near
Marlow and recently upgraded. Rooms and public areas very modern and comfortable. Staff helpful and polite."


Anonymous


"I have stayed at the Crowne Plaza Marlow for approximately 130 occasions. I always find the staff welcoming and efficient. Access to the club lounge can sometimes be on the behest of the front desk staff. Overall I keep coming back to this hotel for the value for money, comfort, and friendliness of everyone from the front desk to the concierge staff. I would certainly recommend Crowne Plaza Marlow to anyone."


Simon


"Great place to stay on a business trip, Club room was a bonus as well."


Leigh


"Had a lovely stay, all staff were extremely helpful and professional. A credit to the hotel."


Darren


"Fantastic hotel just on the outskirts of Marlowe. I, in fact, need to stay in Maidenhead, but thank god I could not get a room there as the Crowne Plaza was so much better and interestingly a good deal cheaper! Everything was brand new in the hotel, and I think that the Plasma in my room was bigger than the one at my home! Best night's sleep, whilst away on business for quite some time! I will definitely be staying again!"


Anonymous


"Very good large bedroom room which had been recently upgraded."


Anonymous


"I have been staying at CP Marlow for almost 2 years now and every time it has been a wonderful experience. The rooms are clean, the food is great and the staff are amazing. They have always made me feel very welcome and ensured that the service is excellent. I would really recommend CP Marlow to anyone who is looking to stay near Maidenhead and if you are driving yourself. The chefs too both breakfast and dinner have been amazing and they are so courteous to make you what you would like to have. Even in the busiest of times, I have only had to wait for just 30 mins max for room service. The staff have been very courteous (Usman, Kareem, Marshall, Pele, Marcus, Sebastian, Santhosh, Catlin, sorry if I missed others) and have ensured every time that I had a wonderful stay. Overall a great experience. The renovated rooms look really good and I am sure once all renovation is completed the whole property would look very nice. Thank you."


Sanjay B.

"Have stayed here before but the hotel has had the majority of the rooms and public areas upgraded so feels fresh and lovely."


Anonymous


"Stay at the hotel due to a meeting in High Wycombe next day. Easy to park in a spacious car park and nice grounds. Lobby staff very good and efficient. I had a club room which was spacious with a very comfy bed and bathroom with a stand-alone shower nice and clean. Used the club lounge which was basically empty on both occasions. Decent selection of snacks and drinks in the evening and had breakfast there the next day. Very quiet and relaxing stay enjoyable interlude in a heavy workweek."


Anonymous


"After a long and tiring half-term, it was just the break I needed. Good food, a pleasant and relaxing environment, quiet to hear myself think and reflect all contributed to an excellent break."


Anonymous


"Beautiful newly refurbished rooms and an excellent breakfast."


Anonymous


"Very nice hotel and very good value. The refurbished rooms are really very pleasant and the staff was very accommodating."


Anonymous


"We first stayed here about 9 years ago when coming to our son's wedding and everything has been perfect..."

Anonymous


"Although some. Building work is being carried out, this did not affect my stay. Rooms were excellent with comfortable bed and pillows. Bar service is excellent and the breakfast has multiple selections for all dietary needs. Check in was fast with extremely helpful staff."


Anonymous


"I had a lovely stay in crowne plaza Marlow for my mother's birthday. The rooms were comfortable and clean, the spa was lovely and the staff were accommodating."


Anonymous


"Lovely room. Great gym and pool. Nice breakfast."


James B.


"Hotel is ideally situated for both walking on the river Thames and Marlow."


Anonymous


"Clean, quiet, good breakfast, staff very polite and meeting hall good."


Anonymous


"Nice upgrade to suite, but was one that has not yet been renovated."


Mark H.


"Food was good and waitress Amy was great. Nice room comfortable bed."


Anonymous

"Great location. Great food. Friendly front desk."


Erica O.


"Everything about this hotel is at a much higher standard than that usually found at other hotel chains. I'd highly recommend this hotel for both business and pleasure. 10/10."


Wayne

"Myself and my husband had an excellent stay. Really friendly staff and smooth check-in and checkout."


Anonymous

"Spent a night here with no problems at all. Friendly check in and the room and bathroom was spotlessly clean. Made use of the pool which was excellent. Breakfast was good with plenty of options and in the evening the bar service was attentive and good. Overall it was an excellent experience."

Anonymous

"My wife and I (and the Kids) have stayed here 50 times, got married here etc but in recent years the hotel was just starting to get a little tired, however it is going through a full refurbishment now.
The new bedrooms are stunning, really comfortable, the air con was amazing as we stayed on the hottest recorded day in England ever! so it was most welcome. The furnishings are lovely. Great job!
We had a 3 course dinner in the New restaurant that evening all 3 courses you couldn't fault. Excellent attention to detail offered by the manager Zenith, who is professional and friendly.
We used the Spa which as always is lovely, we have decided to join the Spa in full as members following our stay as we live locally and the hotel is now so nice to be in.
The following morning we had breakfast, having had breakfast their loads of times before of which the hotel always had a good reputations of we were anxious to see if it was still the same, its not, its much better!!
My wife and i stay in a lot of hotels which even cook breakfasts from fresh which aren't as good, i would go so far as to say it was the best breakfast we've ever had.
It was clean and tidy and everything was perfectly cooked. With friendly waiting staff overseen by a very pleasant and professional manager Marshall.
We look forward to the visiting again to stay shortly when the new bar area is finished as at present they unfortunately only have a 'pop-up' bar.
We had a fabulous stay and congratulate all the staff there for making our stay so nice. I hope the manger takes note and gives credit where its due."
Stuart and Becky 29/07
"On arrival and throughout our stay the staff were friendly and very helpful. Hotel and Spa facilities were excellent. I had requested a King Size bed in our room as I am a tall person and although we paid extra for this, my request was more than accommodated for because the bed seemed larger than a King Size. Consequently, we had a very restful stay. The food quality served to us was enjoyable!"

HB2007

"Good Staff - reception and breakfast, Comfortable bed, Good selection at breakfast. Nice location."

HB2207

"My stay at the Crowne Plaza was excellent! Staff really friendly, relaxing atmosphere, food excellent; will definitely be going back!"

Jamie 17/07

"Hotel suited our stay. Staff helpful and friendly. Breakfast and lunch was very acceptable."

HB2806

"Very well presented hotel great parking wide spaces great location and setting around the lake, splendid pool area and facilities good breakfast tidy rooms very smart thanks"

HB2506

"I stayed here the night before my wedding and I cannot recommend the hotel highly enough. Staff couldn't do enough to help me and Mihaly the rooms manager went far above and beyond to help me and ensure my stay was comfortable and as good as it could be. He even phoned the room to check all was ok."

HB2905

"The staff were fantastic and the spa facilities were very good and clean. The breakfast was amazing."

HB0905

"Been coming here for several years with the family and thoroughly enjoy the spa and general service with added value of being able to walk into Marlow by the river - Mervin really made our recent stay and helped resolve a booking error to everyone's satisfaction"

Karim 08/05

"A great hotel stay over the Easter weekend. Service and facilities impeccable. Staff super friendly and helpful. Excellent facilities for kids. Cannot recommend to stay here enough!"

HB0705

great hotel stay over the Easter weekend. Service and facilities impeccable. Staff super friendly and helpful. Excellent facilities for kids. Cannot recommend to stay here enough! "

HB2404

"My sister and I had a wonderfully relaxing weekend at The Crowne Plaza Marlow. The staff, without exception, were so attentive, kind and helpful. We enjoyed the food; great choice and beautifully presented".

HB1204

"Stayed here as part of the Legoland package. Would thoroughly recommend for families. Stayed in a spacious family room with two queen beds. Very calm and quiet and a great night's sleep.
Leisure facilities are great with an indoor pool, jacuzzi, sauna, steam room and a brilliant outdoor hot tub and seating area overlooking the lake. Saw lots of wildlife from the hot tub - squirrels, robins and rabbits. There's also a small play park in the grounds. The staff were lovely and even arranged a 12pm check out so we could have one more time in the hot tub!
Food is expensive but no more so than usual hotel prices. However it is worth every penny as it is delicious. We ate from the bar menu every night including a delicious curry."
HB1104

"My husband and I were made very welcome by all staff we met from the front desk to the dining room staff. The breakfast couldn't be better with everything you could wish for from fruit, pastries, beverages, to a full cooked breakfast. The evening dinning experience was very good, the food was excellent and the were staff friendly and very helpful. Swimming pool was good, I especially enjoyed the outdoor hot tub!"

HB0604

"Overall a wonderful night away. The staff were polite and friendly, the room was comfortable and clean and the surroundings were beautiful. We had a curry for dinner in the restaurant which was delicious. Breakfast was equally as nice with lots to choose from. The spa was lovely with lots of loungers, pool, jacuzzi, steam room, sauna and an outdoor hot tub. We will definitely be booking again."

HB0504

"Efficient check-in. Good size room. Good room facilities."

HB0304

"A very enjoyable stay. Comfy rooms. Would stay again when in Marlow."

HB3103

"Lovely place to stay away from it all, a quiet place with lovely walks along the Thames at your fingertips"

HB0104

"This hotel is tucked around the back of Marlow and to be honest I wasn't quite sure what to expect when driving through the industrial estate to get there. But once in the grounds of the hotel, it is fabulous. My friend and I went for a spa break and the facilities and treatment were great. We had dinner in the restaurant and that was amazing. The room was enormous as was the bed and very clean and comfortable."

HB2703

"very enjoyable stay. Comfy rooms would stay again when in marlow again."

HB2703

"Great hotel at a good price. Superb bed, and excellent size room"

HB1103

"Very comfortable Hotel with attentive staff. We used the food service, the curries were especially delicious at the end of a long day and the breakfast was equally as good after using the Spa facilities to kick start your day! Rooms spacious and the bed was comfortable. Overall a really nice break"

HB1103

"Great staff who really look after you. The desk staff and Breakfast supervisor are extremely good and courteous. Location is great - next to Thames and you can walk to Marlow along the river tow path or via the public footpath through the residential area. "

HB0403

"Great hotel. Clean and comfortable. Well signposted. Excellent breakfast. Wonderful service"

HB0403

"The staff at reception were very friendly, the room was very clean and bed very comfortable. Staff in The dining room staff were very friendly and to put ice on the cake was the food was delicious and presentable"

HB0103

"This is a really nice hotel. Well appointed clean and attentive staff "

HB2602

"Bit out of town but not that far really. £5/6 on uber. Staff are amazing can do enough for you. Good breakfast, ample parking and a good bar with great view across the lake"

HB1902

"Great location with lakeside view. Friendly and welcoming staff"

HB1802

"We came to this spa & hotel for a birthday break. The hotel, the staff & the amenities were all brilliant. The staff were incredibly attentive, pleasant to speak to & were very helpful. The food in the restaurant for both breakfast & dinner was to a high standard. The buffet breakfast was actually hot as was the toast & coffee. The evening meal was also good quality food & it tasted very nice.
We used the hotel spa facilities; again everything was great, it wasn't too busy & the outdoor hot tub with a view of the lake was a pleasant surprise."

HB1502

"Lovely and relaxing

Me and my boyfriend stayed here for the night as our anniversary present. We only came for a relaxing night away so we didn't use any of the facilities apart from room service. There is a lot of parking which is good, the hotel is easy to get to and when you get near, the directions are very clear. When we got there, we were checked in by Karim and he was very friendly and helpful, checked us in quickly and made us feel very comfortable. The room was very big and spacious and clean. Powerful shower and huge bed! Also the room service food was amazing, could have eaten it twice! We will definitely return at some point!"

HB1502

"Very nice spacious room, very comfortable bed and well appointed bathroom. Heating controls very responsive and effective. Very enjoyable dinner with very attentive, smiling staff. Enjoyed the pool. "

HB3101

"Staff exceptionally helpful

Exceptionally welcoming reception, very helpful and friendly staff throughout the hotel. Nothing was ever too much trouble. Stayed in a lovely king size room. Clean and comfy bed. Modern decor bathroom with a large bath and separate shower cubicle.
Nice large swimming pool, great little outdoor hot tub. Can be very popular at peak times."

HB280

"Vast Improvement from our last visit over 12 months ago

We were welcomed by two very efficient receptionists who allowed us to book in 2 hours early. They were very friendly. We had forgotten to check the time for booking in.
Our room was ready and was a delight. We had the second floor as requested, but we had been upgraded free of extra charge to a king size bedded room with fridge. Very spacious.

We made use of the spa facilities, with our grandsons who visited us.
It was clean, and was excellent and visually supervised through large glass walls by the spa staff and spa receptionist.
We didn't venture to the outdoor pool."

HB2801

"Facilities and next to the river mean a perfect getaway"

HB2401

"I love staying at this hotel and have for many years. It offers great access to the M40/M4 (London/Heathrow etc) and yet is nicely tucked away from the noise. Superb parking and facilities and very welcoming staff. Nice bar area and restaurant and during warmer weather outside lawn and lake."

HB2301

"Stayed over the weekend and could not fault the service from start to finish. From approaching the front desk getting my key quickly to entering the large spacious room. Nice touch to have the hot chocolate for the kids. Rooms were clean and beds extremely comfortable. Dinner in the Restaurant was one of the best meals I have had. Staff were brilliant looking after the children. Sticky toffee pudding was a hit! Thank you to Pravesh and his staff for a wonderful evening The breakfast buffet was a feast to behold and gave the children great chance to try everything. The breakfast manager Pele was chatting to all and made the children feel special. We did not have time to go to the Leisure club but will take time to try the treatments. Saw other guests enjoying the outdoor jacuzzi Sunday morning! We will definitely be staying again. "

HB2101

"-Staff at front desk were very accommodating and friendly on our arrival -Great service in the restaurant again, however the set menu was slightly disappointing. - Huge breakfast buffet( my favorite part) -Overall all staff were great and will be returning soon -Spa facilities were great."

HB1701

"Staff at front desk were very accommodating and friendly on our arrival -Great service in the restaurant again, Huge breakfast buffet( my favorite part) -Overall all staff were great and will be returning soon -Spa facilities were great. "

HB1001

"Loved the walk from the hotel along the banks of the River Thames to Marlow. Gave us a great feel for the place."
HB0701

"The food was excellent and you were able to cater for my partner who is dairy and gluten free. Spa facilities were nice."

HB0701

"Friendly staff, easy to get to. Great pool and delicious breakfast."

HB0401
" Good grounds, nice staff and good food. The check in experience was good rooms were well presented and clean. Bar area was nice and the view from breakfast was good "

HB0301

"Every one of the Staff were excellent. They were most attentive and friendly, The Restaurant food was very good, and the Indian dishes were a welcome addition to the regular menu"

HB3112

"All very good breakfast very good selection and nice and hot Pillows to soft in room happy to come again"

HB3112

"The staff were all very friendly and we were made to feel very welcome"

HB2712

"It is always a pleasure to stay at Crowne Plaza Marlow. The food in the restaurant was very good and the reception staff are always courteous and welcoming."

HB2012

"The Hotel was fantastic, Overall the hotel is clean and the staff were very polite, professional and helpful."

HB2012

"Lovely welcome at reception. Pool and gym area very good. Enjoyed club room."

HB2911

"Stayed at the Crowne Plaza Marlow and we were really pleased with the whole experience the hotel is easy to find and it has ample car parking, check-in and out was quick and efficient, good sized room/bathroom with comfortable bed, friendly efficient staff and a good breakfast."

HB2811


"Just to say a thank you for last Thursday, the day ran smoothly and the facilities and staff were all excellent.

Dinner was great and no complaints from the team on the B&B. Overall a great experience"


S.K.

"We recently had cause to stay at this hotel as we were having out central heating system replaced and we were facing one of the coldest nights of the year with no heating, or hot water. Wanting to stay locally in a nice hotel and remembering my reward points we booked into the Crowne Plaza in Marlow. And it was excellent with fabulous rooms, amazingly comfortable beds, literally no noise and a fubulous breakfast to boot. At the right room rate this is superb value for money."

HB2611

"I've stayed at CP Marlow many times over the last decade for business and leisure. Still one of my favorites "

HB1611

"We stayed here as a couple on a Friday night. When we arrived we were greeted by Karim, he was amazing so helpful and friendly. Really couldn't do enough. In fact every member of staff went above and beyond. Bar staff were excellent as were the restaurant staff at breakfast, who explained all the foods available etc. Food was delicious
The rooms are large and comfortable
Overall a lovely hotel would highly recommend if you're in the area."

HB1611

"To The Manager,
Today my friend and I visited your hotel The Crown Plaza Hotel in Marlow .I would like to say how much we enjoyed our visit ,the spa was lovely the treatment very enjoyable (at 1300 on the 9th November ) both therapist were very good .
Outstanding throughout our visit was the warm professional welcome we received from arriving to leaving your staff certainly did go that extra mile and we would like to say thank you .
Yours Sincerely
Susan B.
Anna G.
We are both retired British Airway Cabin crew and realise just how difficult your industry can be ."

Susan & Anna


"Excellent overall, lovely venue. Great Spa and pool. The check-in and out was excellent. The French manager was exemplary."

HB0711

"An altogether excellent stay of 2 nights with my wife and 2 young grandchildren; welcoming , friendly and helpful staff. We enjoyed the bar and the children enjoyed the space and milk and cookies. Excellent hotel."

HB0111

"Dear All

I just wanted to say a huge thank you to everyone who looked after us this weekend. The staff were so attentive, helpful and polite and they made us feel really special. The reception staff booked taxis for us and helped with lost keys etc. The rooms were lovely and it was great having them all close together.

Jo (hen) had the most perfect weekend and we have had nothing but positive feedback from everyone about the location and staff.

Also big thank you to the spa staff as everyone loved their treatment.

Thank you for sorting everything out for us.


Best wishes to you all.

Kind regards"

Nikki M.


"Stayed one night on business, platinum member so got upgraded to club room, large, well appointed with the biggest bath I have ever seen. Clean and comfortable.
Gym is good for a hotel, nice chap on reception at 06.00 in the morning, lots of equipment to use, didn't use the pool but it looked good.
Had a bar snack in the evening, friendly guy behind the bar, waitresses who brought my food were friendly, food very good.
Breakfast, plentiful and a good choice,
Would return when in the area again."

HB1610

"We arrived at the hotel and was greeted by one of the excellent reception staff, by the name of Karim, he was extremely helpful to us both and we were able to go to our room, within half an hr of arriving, we also asked for a room that was near to the lift, this also Karim was able to do for us too.
The Room was excellent and very comfortable, I went down to the pool, having never been to the hotel before I didn't know the outlay of the Pool area, the staff again were very nice , the whole of the changing room, pool and areas were very clean indeed and there was everything you would need in the changing room after your Jacuzzi and Swim too, the pool water was very nice and warm and also the Jacuzzi water was a good temperature too.
We wandered down to the bar later and was greeted by a very friendly barman, this morning we went down to breakfast and was greeted by more friendly staff, especially Mohan and Pele, who were very attentive and helpful, and listening to Pele's interesting stories he has been telling us too, and explaining the layout of the breakfast buffet, my husband and myself were very impressed with everything in the hotel and the staff and we would certainly stay there again, if we happened to be coming back to that area"

HB1610

"We needed to stay overnight in the High Wycombe area for family reasons and did not like the look of any of the hotels in that busy town. Marlow is close by, so we chose the Crowne Plaza. We are pleased with our choice. The hotel is in a peaceful and attractive location with no traffic noise, what a bonus! The reception staff were courteous and attentive, and the hotel foyer is spacious, welcoming, and elegant. Our double room with two queen beds was good value for £138. The beds are really comfortable, and the bathroom is well-equipped, with both bath and shower. Everything was spotlessly clean. We could not work the air-con (our problem, not theirs!), so telephoned reception, and two technicians arrived immediately. They were helpful and polite, and I was most impressed with the service. Check out (we had to leave very early) was efficient. I can't comment on the spa or restaurant facilities as we had no time to use these, but we will definitely stay here again!"

HB1610

"Was driving down from Edinburgh and nothing near London was available due to some sporting even that had all the rooms booked up. Every place i called just gave me the pat answer without checking. The Crowne Plaza Marlow was the first that took the time to look up some cancellations, etc. and found a room for me. Excellent customer service. The gentleman actually had to make a few phone calls regarding some of the room reservations and one larger party had cancelled a room...and i finally got one!

Great service. Breakfast was excellent. A nice full hot breakfast for only about 10-12 GBP ($15 USD). Worth it. London Heathrow / car rental return is about 30 minutes away. Clearly marked. Easy."

HB1610

"We came for a meeting of a large group of friends, were treated with extreme courtesy throughout and looked after very well.

The facilities, from the bedrooms to the meeting room and restaurant were all immaculate and suited our needs ideally.

The barman, tended to all our requests as the clock struck midnight and beyond and was prepared to tend the bar for as long as we needed.

The reception and restaurant staff were always available and always helpful. They were good enough to allow us to extend our departure time with no fuss and no cost.

Interesting located the hotel is nonetheless in a tranquil setting with ample parking, well trimmed trees and hedges and a light and airy layout.

All positives, nothing at all detracted from a very enjoyable stay."

HB1610


"Thank you to all the staff at the hotel who made our life easier by accomodating our requests - we were a group of 5 including one disabled guest - it was her first night away from hospital/residential care for 2 years (she had a stroke 2 and half years ago). Our waitress on the night was superb, so sorry I don"t know her name - but she was really wonderful. Breakfast team - thank you all so much, firstly for allowing us to use a quiet corner of the bar and setting up a full breakfast table for us, thank you for your attention - for checking if we needed anything further and for making breakfast a great experience. The food was fabulous (as it always is at Marlow) - thanks to all the F&B team."

HB0210


" Lovely stay at Crowne Plaza, room was perfect, food was perfect couldn't have asked for more. Massage was very good and the swimming area was nicely laid out. Front desk staff at the pool/gym area were very helpful and nice. 5/5 "

HB0110

"Hotel is relaxed, welcoming and a pleasure to stay at. The staff are extremely welcoming, professional and very courteous."

HB2009

"Excellent hotel,polite welcoming staff .Beautiful hotel lovely grounds.Spa treatments excellent. Food excellent."

HB1309

"All my VIP guests were very pleased with their bedrooms & the service received last week, So thank-you & the hotel staff very much".
SHARON

"Very courteous staff. The fresh and contemporary style of the hotel. the Spa area was peaceful and relaxing- just what I needed".

HB100818

"Good hotel ... worth it ... nice staff ..... clean rooms..... outside hottub!!!"

HB0318.


"The rooms and service of staff was excellent in all my experience was good."
Peter J.


"Waiter and waitress were of exceptionally good approach. Prompt in delivery.

James C.


"All excellent as always."

Tim J.


"Very relaxing comfortable break with good gym access and excellent breakfasts."

Lisa H.

"Would definitely recommend. We had a very comfortable, relaxed stay and found everything we needed. Staff were polite and professional, the room was clean and comfortable, and the spa facilities were lovely and relaxing."

Susan R.

"Another excellent Christmas visit to Marlow. The Hotel staff were all charming."

Pamela P.

"Nice gym and pool superb club room."

Alan L.

"A very enjoyable stay at a quality hotel. The service was fantastic and I would totally recommend it :-)"

Ryan C.

"Brilliant stay staff were very polite and helpful. could not fault anything at all with our stay. From the time we arrived until the time we checked out everything went really well for my daughters surprise. Thank you Crowne Plaza."
Jan E.

"Good Hotel, well situated and the service in the hotel is excellent. Rooms are clean modern and have comfortable beds with great bathrooms where everything works well. The Spa and swimming pool is a great facility. The breakfast buffet offers a wide range with fruits, cereals, muffins and pastries. Huge Car park in front of hotel and is secure."

Lucy B.

"Me and my husband stayed here for our wedding anniversary. We both liked the room, it was clean and spacious. We visited the spa where we had a treatment each and then spent a couple of hours in the pool, sauna, Jacuzzi etc. We enjoyed the spa experience overall."


Amal Y.

"Relaxing atmosphere. friendly and helpful staff. Excellent location."

Faye M.

"The staff were very friendly and accommodating. All our needs were met, the room was lovely and the bed was very comfortable. We had mentioned it was our anniversary and they gave us a few complementary treats! Everything was clean and the breakfast was very tasty. Overall, I would definitely recommend."

Nazim H.

"Very friendly staff, wonderful spa experience. Loved the complimentary chocolates in the room."

Davina P.

"Attentive staff. Best Christmas dinner. We stayed in an Executive room which was very spacious and peaceful even though there were a few Christmas parties going on."
Beth G.

"The spa is lovely and the food was amazing. Reception staff extremely helpful and full of warmth towards us. They made our stay go smoothly and catered to all our needs."

Alyssa M.

"Very comfortable room with all I needed Great nights sleep - quiet and comfortable."

James F.

"Hotel was very nice staff were friendly. Clear rooms with good view and the bed was very comfortable."

Perry L.
"Reception welcome, receptionist remembered why we were there, room comfortable, bath and shower, nice areas in which to relax, spa. "

Atif I.

"The location & the excellent breakfast & service provided at breakfast, also good pool facilities."

Jerome K.

"The all inclusive package was great value. The 3 course dinner we had was of great quality and was delicious . Our room was spacious, clean and very comfortable bed."

Aimee H.

"The breakfast was one of the best I've had so far in the IHG chain! The gentleman on reception that checked me in was also of an impressive standard with customer service!"

Mica H.

"I was here for a wedding by myself. I was the Best Man for the wedding, and I needed to stay at a hotel that was close to the venue. The Crowne Plaza Hotel at Marlow was a perfect fifteen-minute drive away. Coming from America, I was absolutely terrified about driving on the opposite side of the road. The hotel staff was gracious enough to not only order a taxi, but also made sure that the cab company charged a reasonable price. It's the little things that count, especially for a shy little tourist like me. I would not hesitate in staying at this hotel again!

Callum G.
"Excellent staff nice hotel, marlow is a great place."

Marianne R.
"Fantastic Hotel that I use Frequently. Location, Rooms and Service Excellent."

Carlos P.
"Best hotel in the area if you are a business traveler wanting access to decent health and fitness facilities. Friendly staff."

Jannicke S.
"Very friendly staff, excellent facilities for a family get-together. Good breakfast with first class service. Quiet location and no late night noise. Convenient for a walk by the Thames."

David R.
"This hotel was a treat to stay at with its good location pleasant surroundings and easy access. The staff were helpful and polite with nothing too difficult. The staff made a first class team. Loved the spaciousness of the hotel, good design, outlook was lovely."

Jemma S.
"A great hotel with excellent facilities. Stayed 2 nights. The staff were very friendly and chatty. Parking facilities were very good."

Graeme G.
"Booked the Sunday spa package as it was our anniversary. Was a fantastic price for what we got, lovely food, staff extremely helpful and friendly,room spacious and clean. Marlow is a lovely village with quaint shops and plenty of pubs to choose from."

Niamh G.
"Best hotel in the area if you are a business traveler wanting access to decent health and fitness facilities. Friendly staff."

Ahmad K.
"The staff at this hotel are very attentive and extremely friendly. The rooms are nice and big. Comfortable bed. Bar has good selection of drinks. Great breakfast. Would come back."

Melanie G.
"Room was modern and had everything we needed. Bed was super comfy and quiet night so slept well. All staff we saw were friendly and helpful. Breakfast was tasty and good choice of food. Spa facilities good, enjoyed pool, jacuzzi, steam room and sauna."

Tate L.
Friendly, welcoming, helpful staff. Very attentive! Spacious rooms and communal areas."

Justine O.
"Very good value for money very impressed lovely location"

Natasha L.


"Fab service, can't wait for the refurb! Wonderful service at this hotel. Spotless room. Great value price."
Ffion P.
"We were not disappointed with our stay at the Crowne Plaza. Excellent service and the swimming pool and spa facilities were excellent also the gym. We thought the staff on reception were friendly and polite especially the Frenchman, he was so helpful. The bedrooms were spacious and very clean. We made the most of our stay and thoroughly enjoyed it, we shall certainly come back as we love Marlow too."

Nicholas W.
"A memorable stay with great service with courteous staff, excellent food and lots of amenities for leisure."

Cheyenne G.

"We were not disappointed with our stay at the Crowne Plaza. Excellent service and the swimming pool and spa facilities were excellent also the gym. We thought the staff on reception were friendly and polite especially the Frenchman , he was so helpful. The bedrooms were spacious and very clean . We made the most of our stay and thoroughly enjoyed it , we shall certainly come back as we love Marlow too."

Danielle P.

"The staff were very pleasant, room spacious, pool, sauna, steam room and jacuzzi were excellent. Spotless facilities and great breakfast."

Hassan E.
"I like the facilities you have, gym, pool, sauna, steam room, and breakfast was really lovely. The suite I had was also really lovely."

Hannah R.
"Manager and staff were very amiable, the overall hotel appearance was pleasing."

Ashley L.
"Very nice hotel, staff were extremely helpful. We asked for a quiet room and we got one , had really good sleep. Reception phoned for taxis for us. Swimming pool was lovely, and I had a very good massage in the spa. Would definitely stay there again."
Kirsty S.

"The room was good, staff were excellent. Leisure facilities great. Good choice at breakfast."

Emily C.
"Your staff were amazingly friendly and helpful, from the cleaners, receptionist and restaurant staff especially."

Rebecca S.
"Crowne Plaza lies at mid-range in the IHG stable, and you expect a decent experience. Some reviews have complained about the location- but once you arrive there you feel you are in the countryside- a peaceful location with the occasional trundle of the single line trains running by...I liked this hotel- they put a map of the runs and walks you can do along the river next to the hotel- this is a really nice touch- and the maps are handy- even in this GPS age. Staff are excellent, friendly, genuine and professional- my status afforded me a pleasant upgrade on a multi-day stay- really appreciated. The rooms are good- functional but well-maintained and the bed is firm and good bedding and duvet. Staff are attentive at breakfast and room service. The breakfast is British, - it is very,very good. the environs of the hotel are outstanding considering its location- I was on business and felt truly relaxed even on the walk up from the car park past the water feature- it really did make me feel relaxed. If you want a beer in the evening there is a pleasant view onto open greenery to the river. All in all, this hotel made me feel valued and I was more than happy with it- it's a good choice and this is a good IHG option. My thanks to all the staff."

clubworldzilla - TripAdvisor
"We had a 2 night stay and found everything to be of a great standard. The staff were very bubbly and helpful, room was spacious and clean with a full bathroom, amenities were pleasant and the breakfast was very nice with a lot of variety. Overall I would definitely stay again when in the area."

Tjep2017 - TripAdvisor
"I write to thank you for having great people who are so professional, helpful and courteous. They made my family's stay very agreeable and pleasant. We will back for Xmas for a few days. "
James A.
"Recently stayed here for 1 night when visiting nearby area of Marlow. Stayed in a ground floor accessible room which was spacious and clean but we didn't use any of the hotel facilities during our stay although gym and pool looked well equipped. Check in was easy, parking on site and around 10 min drive to nearby Marlow. Lovely area and was a good option for an overnight stay. You can walk into Marlow . Marlow is a lovely town with lots of choices of nice places to eat and drink. Overly good stay, recommended and good value."
Saz K.

"We recently spent 2 nights at this property whilst staying in the area. The hotel is quite a gem. The lobby area is open and modern, the desk staff exceptionally welcoming. Our double room was located on the ground floor. The room itself was well-appointed. the beds were extremely comfortable. Sadly, as we were out and about with other business that weekend, we were not able to avail ourselves of the spa or dining options. Next time!"

Reann E.
"Best nights sleep. Best mattresses ever."

Elias J.
"Staff, especially karim, very helpful. Room was a good size. Beds very comfortable Breakfast was very good first morning and excellent the second morning. a good place to stay location great."

Kim G.
"Staff were friendly, room was clean, tidy and comfortable. Food was very good."

Tahlia J.
"Excellent club room with access to club lounge. Very good canapés and drinks in the evening Nice breakfast."

Grace C.
"Very accommodating staff. Friendly, efficient and knowledgeable."
Jo M.

"The breakfast in particular was the best hotel breakfast I've ever had! Loved the fact that robes were provided. Very comfortable stay."

Zaheer H.
"My 3 friends and I stayed in the Crowne Plaza Marlow, from Friday to Sunday while we were attending the Rewind Festival in Henley. 2 of us from Ireland, 1 from Guernsey and 1 from Dorset. We had a wonderful time at this hotel.
We had a room to accommodate the 4 of us with one evening meal included, and breakfast every morning. The room was a great size for all our things, we had a lot of accessories!

We had full use of the Spa, which was lovely as on the Friday we just relaxed, lay back and caught up in the jacuzzi.

The dinner was really nice with a great selection to choose from, 3 course meal.

Breakfast every morning was delicious and plenty of everything from fresh fruit, yogurts, cereals, to the full works. You could also order your breakfast to suit your own individual needs.

Staff in all the areas of the hotel could not have been nicer, and extremely helpful when needed.

I had previously read the reviews on my way to this hotel and was not looking forward to it, but it just goes to show you, you need to reserve judgement until you experience things for yourself.

We will be hopefully returning to do it all over again next year, so keep up the good work Crowne Plaza Marlow!"

Danny A.
"My family and I stayed with you from Wednesday 9th August until Friday 11th August and had a great time. The hotel itself, the staff welcome and the food were all amazing. Thank you very much."
Rhian Z.
"Check-in staff helpful and friendly. Hotel has good clean facilities."

Deena J.

"We had a really great experience. The main positives were...
• Overall the customer service was outstanding, from the reception desk to the bar/restaurant/spa. Everyone was extremely friendly and accommodating.
• The breakfast has excellent reviews on tripadvisor, and it certainly lived up to the hype. It was exceptional.
• Free water in the rooms is a really nice touch, I don't know why more hotels don't do this.
• We were allocated an adapted room as my wife is in a wheelchair, and it was a very nice size. Sometimes adapted rooms can be too small.

Overall we had a really great stay, we came without our 3 year old to get a well earned night off! However we noted that our daughter would absolutely love to stay there, so we are thinking about coming back with her at some point for sure."
Paul F.
"Good price good location Friendly Staff."
Hitendra S.
"The staff were extremely helpful and this includes the spa staff. The hotel was clean and well equipped. The location was ideal for our visit to Marlow as we were able to walk by the river into town. "
Hannah L.
"I would just like to write to express my thanks for the wonderful customer service I experienced last weekend, resolving an issue with room allocation. My special thanks goes to Theodora on the front desk, and the rest of the duty team."
Sophie P.
"Very comfortable room. Great having an iron and ironing board in the room. Free Wifi at all times. Excellent breakfast."
Andreas X.
"You have a terrific hotel and we had a great stay. Your reception staff, without exception, were brilliant. The room was very comfortable and provided 2 gorgeous nights' sleep. The breakfast staff and quality of food was brilliant, Pele was an absolute star in my daughters eyes. So please believe me, we enjoyed our stay. We're going back to Legoland next year and we'll be back to stay with you because so much was very good."
Neil L.
"Overall the hotel was excellent; rooms, food, staff very helpful, excellent food!"
Emily C.
"Large bedrooms, good breakfast, clean and tidy. Liked the complimentary water."
Rebecca S.
"Really comfortable room, great breakfast (even real kippers, not boil-in-bag variety!), good parking and easy to find."
Sean L.
"The grounds are very nice and so was our suite."
Gareth W.
"Staff just so nice, bright spacious rooms, love this hotel!"
Maureen B.
"The room was nice, on the ground floor which was perfect for my wife, my daughter and I. The hotel is light and airy and has a lovely rear lawn and play area for children. Lovely."
Martin C.
"Very good hotel, good size rooms, great service. Stayed here last week for the Henley Regatta, was very impressed with the size of room and the friendliness of service. Bar in the evening was good and breakfast in the morning was very good. Would happily stay here again."
IS_Scotland - TripAdvisor
"Extremely helpful staff, especially the gentleman at the reception desk."
Paul L.
"Spent our honeymoon here, and the service was great too to bottom. Excellent massage, delicious food, and a view of the lake which is simply breathtaking. Recommended."

Oli J.
Mandy A.
"The room was comfortable. The management staff were up to usual high standards. The younger members of staff need more training. The new F&B manager was an absolute delight and had only been there 9 days. He was extremely helpful regarding gluten free dinner rolls."
Phil J.
"Very good hotel, staff and location, but improvements needed.
Stayed at this hotel for leisure many times, and return each year. It has a great location, 15 minute walk into Marlow along the Thames. Staff are great, and welcoming."
Mark R.
"Friendly Staff, Courteous Service, Clean and Pleasant environment."
Richard S.
"Good food, good facilities, friendly and efficient staff. Overall a very nice break"
Mark R.
"Dear manager
I would just like to pass on my huge compliments to you and your staff following our experience of staying with you at the weekend 20th/21st May.
Myself and my family, (Inc 2 children), along with 3 others families, totalling 16 people, joined you and from the moment we arrived, to the time departed we're all treated fantastic.
Please can you specifically pass on our compliments and thanks to your restaurant staff who could not do enough to welcome us, and our 8 noisy and messy children.
The main waiter (apologies I did not catch name) went over and above what any of us expected. He was polite and attentive and friendly. The Indian food was fantastic and the children's meals were brilliant (getting them for free was a big bonus!!).
It was the best experience of a hotel stay we've ever had, and I have already recommended you to others, and trying to with out why we'd need to come back again!!!!
Brilliant work, friendly and professional staff, beautiful settings and facilities.
Thank you and keep up the good work!"
Sarah B.

Birthday Break Away

"After receiving some vouchers to use for a quiet getaway, we saw that this was one of the hotels that was featured of where we could use them.
We booked and decided that we would upgrade ourselves to the Club Room for a small fee extra each night.
Found the hotel easy to get to, even though we were early and couldn't check in we decided to wander around the hotel and get a drink from the bar. The staff were friendly and happy when we got there and couldn't be any more approachable.
When we eventually checked in at 2pm, found our room to be nice and clean and well presented. As you do with any room (well I do anyway) I like to check out the room and check what is what. Found everything easily but the tea and coffee facilities were in the wardrobe.
Decided to go use the Club Room facilities before we took a trip into town and no one was in there! One member of staff was in there and served us complimentary drinks and hot snacks. Lovely little touch and nice chill out Room. Just not sure why no one was using it!
I have seen many comments and reviews for this hotel slam the distance away from the village and the distance away from the river. I had no problems with walking towards the village. Took about 20 mins walk (following the Thames River Walk) and passed many beautiful places.
If you can't be bothered to walk, a cab is £7. Not bad to be honest.
Bed was comfy and no problems with that.
Spa and Gym are lovely.
Throughout the stay the staff were always helpful and I even enjoyed attending the bar on Friday night to watch the pianist. Bar staff were always friendly and although it was sometimes slow to get served the atmosphere was lovely.
Breakfast. A lot of choice. Continental and full English.
We couldn't fault this stay at all. It was a perfect break away and we will hopefully be staying again."

Adam P.
A great place
"Lovely foyer, great reception staff. Room clean, quiet and comfortable"

Faeqa H.
"Everything was done to spend a great time. Clean and spacious bedroom with a good restaurant"
EdHub
"Good value for the room. Wonderful Breakfast and made all the better by extremely helpful and attentive staff."
Anonymous
"The hotel was the perfect place for our stay. Ideally situated for visiting the local area and only a short taxi ride into Marlow. The breakfast was substantial and provided a good start to our day. The bar area menu was ideal for a snack. The one thing I have experienced in all IHG properties is the friendliness and helpfulness
---