ACCOMMODATION IN MARLOW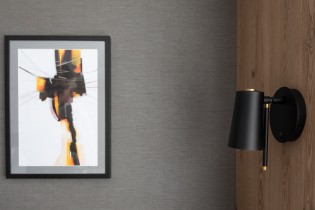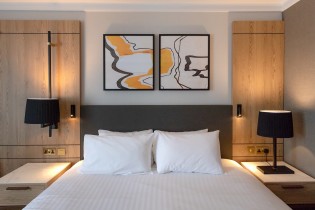 Crowne Plaza Hotel Marlow
Crowne Plaza Hotel Marlow offers 168 guest rooms apportioned between high-quality Standard guest rooms, King rooms, exclusive Club rooms and six contemporary Suites. Every detail has been designed to create a highly modern environment quite different from any other hotel in the Thames Valley area making us amongst the best places to stay in Marlow. Hotel welcomes guide dogs only.
Our Rooms
All rooms boast comfortable beds, luxury duvets with extra pillows, blackout curtains and double glazing to ensure a good night's sleep. For the business traveller the rooms have desks with telephone points with dataports providing a comfortable office. The en-suite bathroom has a shower and separate bath, ample lighting and sound speakers linked to the TV / music system, alongside everything else you would expect from one of the best places to stay in Marlow.
Check-in time is from 3pm with check-out at 11am.
SleepAdvantage™
A good night's sleep only truly begins once you're able to shut out the world and switch off. That's why we've introduced a dedicated sleep programme called SleepAdvantage™.
Discover our:
Designated Quiet Zone
Luxuriously soft bedding
Exclusive Aromatherapy Kit
A guaranteed wake-up-call- or your room is free*
Children up to 18 years old stay free if sharing a room with parents.
---