Glaze Restaurant gets reviews by Bucks Free Press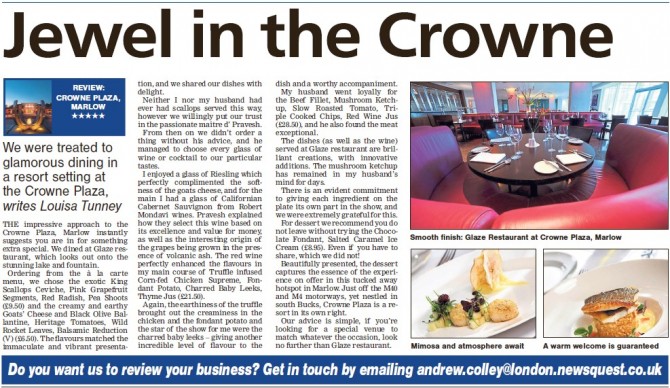 ---
Restaurant reviews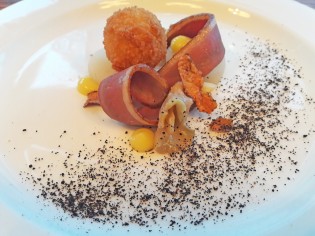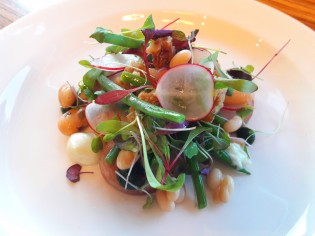 "Excellent stay, great staff, fantastic food and drink."

Anonymous

"We enjoyed dinner from the India fusion menu and it was fantastic. Delicious flavours, a real variety of interesting dishes, all beautifully presented. We tried the fish curry and paneer curry. The service was friendly and attentive, the staff couldn't have done more for us. Good value for the quality of food we received. Thank you!"

Anonymous

"Restaurant was very good, and the room was very clean. Appreciated the bottled water!"

Anonymous

"I've just arrived home after a fabulous day at the Crowne Plaza. The afternoon tea was wonderful and the good service you provided me with initially was followed through by the most attentive service in the restaurant. We were very well looked after including accommodating a person, who "turned up on the day" without letting me know! Everything went swimmingly.
Just a wonderful experience for us all and (dare I say) so superior to the afternoon tea and service we received at the Compleat Angler last year. Please pass on my thanks to all concerned. We loved it."


Ruth and the girls of class of 79!

"Last weekend we popped info a few drinks and had the most delightful time. Staffs were extremely polite and helpful and the food was very tasty. Zenith and Simon very attentive in the bar and great value for money will return again, great place!"
Anonymous

"My husband and I were made very welcome by all staff we met from the front desk to the dining room staff. The breakfast couldn't be better with everything you could wish for from fruit, pastries, beverages, to a full cooked breakfast. The evening dinning experience was very good, the food was excellent and the were staff friendly and very helpful."

Anonymous

"We visited on the 2nd March and the welcome, attention and willingness to please and make customers happy are possibly the best an example of customer service. Dinner food quality and service were excellent. Staff in the restaurant excellent at every level also the manager at the restaurant desk was great and friendly (Not sure his name.. Chinese guy….)
Thank you."

Samantha

"Very comfortable Hotel with attentive staff. We used the food service, the curries were especially delicious at the end of a long day and the breakfast was equally as good after using the Spa facilities to kick start your day! Rooms spacious and the bed was comfortable. Overall a really nice break"

Anonymous

"We had a lovely afternoon tea this afternoon. Thanks for all.of your help and please pass on my thanks to the staff who were serving us this afternoon. They were fantastic."

Lucy

"What a warm a friendly welcome, especially from the staff in the restaurant and spa.

We enjoyed a two course meal in the restaurant overlooking the pretty gardens. The food was delicious and the service was excellent. Nothing was too much trouble. Staff were helpful and always with a smile. It really does make such a difference when you have good service. It makes the day feel even more special.

The spa was clean and tidy. Very friendly and super helpful spa receptionist. The treatments were nice and relaxing. I would certainly recommend."

Anonymous

"Lovely evening in the hotel bar celebrating my friends birthday, Great service ! Cocktail menu excellent, finishes off the night with a amaretto hot chocolate, delicious. Would definitely visit again!"

Anonymous

"Dear Manager, 30th sep when we arrived the staff was welcoming us with champagne, we attended a council lunch. The service was very good and every service offered to guests was simply outstanding. Timings and food quality was excellent, very helpful staff.
We would highly recommend this venue. All the members of staff made it a very memorable event.
We highly recommend Crowne Plaza Marlow, as their hospitality was very warm and of high standards. Thank you
Best wishes,"
Emma
"The staff were very friendly especially in the bar/lounge area and all very helpful."

Anonymous

Take a look at our recent reviews for the Glaze Restaurant, we have chosen a select few to give you an idea of why our customers keep returning to dine with us.
"Came here with some friends for drinks. Bar manager was brilliant and an excellent asset to your team. Would definitely come again and will be recommending cocktails to all my friends! Please pass on many thanks to the team."
James K.
"Me and my best friends went for a dinner at the Glaze restaurant on friday night and i must to admit that we had an amazing time! We had a lovely dinner , the food was very tasty and the service great !Ii would like to mention in particular Giovanni (good sense of humor) and Adrian (very polite) !We will come back soon 100%."
William S.
"Dear Liz
Hope you are well and had a wonderful weekend. Just a quick note to thank you for all your assistance. We had a great time and were very looked after. Please pass out thanks to all the staff. Regards"
Bala R.
"Excellent. Thank you; and please give our compliments to the chef and his staff. The food was amazing and we received many comments from our guests to that effect."
Julie A Vincent
"Hi, the room was lovely, the staff in the Glaze restaurant were wonderful with me and my family and could not have done more." Kind Regards
Jacqui
T.
"The staff were very friendly and helpful. They are a real credit to you company. The food was lovely."
Anonymous
" I am very happy to report that we had our weekend this past weekend, taking in Mother's Day. We had an excellent time and your staff worked very hard to make it a success. We are very impressed by the quality of your evening meals and will certainly follow that up in the future. We will most certainly continue to stay at Marlow Crowne Plaza Marlow."
Carol H.

"Food was excellent. Leisure facilities excellent. Room nice"

Amy A.

"The hotel is clean and spacious and the food was tasty. Staff were attentive removing empty plates and glasses quick. The food and bar area was great."

Tony P.

"Spacious bedroom with comfortable bed. Easy Wi-Fi. good choice of menu for both breakfast and dinner, with good quality food. Plenty of parking and good space to drop on drop off."

Filipa S.

"Amazing hotel, friendly staff, clean and I had the best night sleep ever!!! The food was great. I could not fault the hotel at all. I would definitely come back and stay again!! The atmosphere is just amazing. I definitely recommend Crowne plaza!!"

Anonymous.

"Thank you for the tea you arranged for myself and my friends.

The staff and tea were lovely on Sunday and we had an enjoyable afternoon at the hotel - so thank you!"

Anonymous.

"The weekend staying at The Crowne Plaza Marlow was lovely. Lovely food!"

Anonymous.

"The food was great, good quality and reasonably priced. The garden and the view of the lake was delightful . Staff very helpful and polite and were a credit to the hotel. "

Anonymous.

"Your staff treated my wife and I beautifully (as always) and my guests were hugely impressed with everything.

We dined and then sat drinking in the bar and there was a great deal of laughter. All in all a really great time.

I look forward to seeing you soon."

Anonymous.

"Very friendly welcome and the receptionist gave us ideas for walks by the river. Also, really enjoyed eating a cream tea in the garden. The breakfast pastries were warm and melt in the mouth - a lovely change from the usual cold ones!"

Anonymous.
"Just wanted to say thank you very much for lunchtime today – it went very well and the service received was excellent."

Rachel N.

"I just wanted to let you know that we all had a great time on Wednesday for our afternoon tea. The staff were brilliant. After having had a few afternoon teas at various local hotels over the past year, we all agreed that yours was the best. Being a Women's Institute our ladies tend to be rather picky and expect certain high standards and for the first time everything was perfect. We couldn't fault the service from the staff who were all great and the sandwiches and cakes were perfect. We will probably come back again next year sometime."

Liz G.
---