Calendar of Events 2019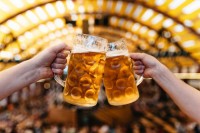 OKTOBERFEST 2019
We're bringing the spirit of Oktoberfest to Crowne Plaza Marlow with a specialised menu of German delicacies and beverages for you to enjoy in the newly refurbished Aqua Bar & Lounge, from Saturday 21st September to Monday 7th October.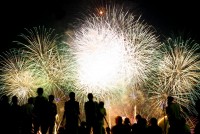 Fireworks Night 2019
This 2nd November 2019, come join us at the Crowne Plaza Marlow to celebrate Fireworks Night with a night filled with food, entertainment and a spectacular firework finale over the lake! Bring your friends and family down to enjoy a unforgetable night under the stars and fireworks.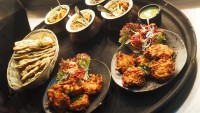 DIWALI: Wednesday 7th November
Celebrate Diwali - the Festival of Lights at the stylish AA Rosette Glaze Restaurant. Enjoy a special 2 or 3 course Diwali Menu prepared by our team of experienced Asian chefs. Enthusiastically celebrated around the world, Diwali traditionally symbolises joy, love, reflection, resolution, forgiveness, light and knowledge.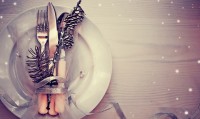 CHRISTMAS AND NEW YEAR'S EVE CELEBRATIONS
We're pulling out all the stops to offer you a wide range of options to make your Christmas sparkle: Christmas Day Lunch, New Year's Eve Celebrations, our ever-popular 'Join a Party' Nights, Festive Family Events and much, much more.