Quad Club reviews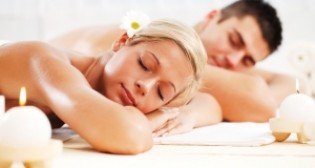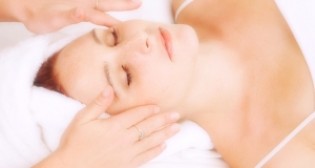 "Went for a spa break. Beautiful food. Comfortable beds."

Debs

"A lovely way to spend special time with your daughter, room services and Spa Wonderful."

Anonymous

"A week before we have visited the spa day in your hotel and booking was made by my cousin. We were eight of us and would definitely come back for a spa day. Spa receptionists were welcoming and helpful.

It was an extremely relaxing and great day. Lunch and Dinner food were lovely. Next day breakfast buffet, what a selection and vegetarian sausage and the omelette was very good. We were served by Zenith both days not sure if he goes home cause we saw him in the morning, evening dinner and again next day morning breakfast and in the afternoon.
Thank you to the team."
Amelia C.

"Great value spa break on a Sunday night. Lovely hotel, friendly staff and great food!"

HB2503

My husband bought me this weekend as a Christmas prezzie... we arrived too early to check in as we wanted to go into Marlow.. the lady on reception gave us a map because we wanted to walk.. it's about 30 minutes or so to get there. When we got back to the hotel we were checked in quickly by lovely staff.. the room has everything you need with a huge bed and a bath as well as separate shower.. chocolates and water were left in the fridge for us (complimentary)... robes are provided. We went down to the pool (where they give you towels ) also the sauna .. steam room.. jacuzzi and hot tub are there, we used all of these even the jacuzzi outside!...we didn't have dinner at the hotel because we had eaten earlier in town at The giggling squid (we definitely recommend this lovely Thai restaurant).. but had a couple of drinks in the bar. In the morning we had a full English which was lovely and Christian looked after us with plenty of tea n coffee... there is continental also plus cereal fruit yoghurt etc. We had our treatment at 11 (which was very nice)so the hotel gave us a late check out 1pm... we would definitely come back again and would highly recommend!"

HB1502

"Great hotel, great staff and fantastic food

Stayed here on a WOWCHER deal including dinner with a bottle of wine, bed, breakfast, spa access and late check out.
From making the reservation to checking out was a fabulous experience where encountered several members of staff who without fail were courteous, polite and helpful.
Our room was stylish with an amazingly comfy bed and the food at dinner and breakfast was delicious.
Great product well done "

HB2801

" I received a one night spa package with breakfast for two people for my Christmas present. We booked the date direct with the hotel and also took our 4 month old baby with us.

When we got there the front reception staff were very friendly. The check-in was very quick and we was given our key quickly. Along with all information such as spa times/restaurant times.

When we got to the room there was already a separate put up bed which was unexpected as we told the hotel we would.bring our own cot. There was still lots of space in the room with the spare bed and cot all up.

The room was very clean, light and spacious. We had tea and coffee making facilities along with 2 bottles of water. There was a seperate shower and bath which was great along with toiletries and a hair dryer.

The swimming facilities was very clean and tidy. The receptionist was really friendly and made me feel welcome. They had a swimming pool, jacquizi, sauna and steam room along with an outdoor jacquizi and various sun loungers etc.

Breakfast was tasty. So many different options from cereals, pastries, cooked breakfast, toast, fruit etc. Along with tea and coffee. The staff again were so friendly and polite.

We had a lovely nights stay and was a 5 minute drive away from Marlow itself. The staff were so polite and friendly. Nothing was too much hassle at all and they were on hand to answer any queries. They would always to say hello and ask how you was and made you feel welcome. "

HB1510

"Our experience of the two lovely people who provided our massages was indeed the highlight of our stay as were the beautifully comfortable beds which gave us the best night's sleep in a while. In fact, all the staff members at the Crowne Plaza couldn't have been more pleasant and helpful"

Mary Chase H.

"Hi there, my family and I came to the spa yesterday for a spa package-there were 5 of us I just wanted to say how friendly and accommodating jay and the girls were. my massage was fab and the massage on another one in our party was also amazing."
Neelam C.

"Dear Sir
My wife and I have just spent an enjoyable couple of days with you at the Crowne Plaza.
Just like to say a thank you to all the staff for a happy weekend we spent with you.
The room was superb, the pool and outside facilities were excellent.
We would very much like to stay with you again and if there are any offers please let us know."

David and Kay J.
"Hi , I am pleased to say my friends and myself had a lovely weekend. We thought the Spa centre treatments and staff were excellent, Adrian in the restaurant gave us great service.
Please thank your staff for trying to make our weekend special"

Nikki D.

"I like the facilities at this hotel; the pool (which is big enough that you can actually train in it), the steam room/sauna/hot tub, and the gym. I like to come to this hotel after a hard work week on the road to relax and make up for all the physical activity I didn't manage while I was working - so the pool and gym are very important. I also like how it is so close to the river an a nice tow path for running. I normally don't travel with a car, so having two restaurants and a bar in the facility is also very handy. I found the staff very accommodating and helpful."

Ian D.

A wonderful birthday experience!!!

"I wanted to write to let you know what a wonderful experience I had for my Twilight with Dinner spa day at the Quad to celebrate my birthday yesterday 27th March.
Rhys was very diligent regarding the reservation and keen to check that everything was organised correctly, phoning me where necessary to confirm that my treatment and dinner were all booked which was very reassuring and professional.
The staff at the Quad were wonderful and welcoming, very helpful and informative and provided me with a first class relaxing massage that left me feeling restored and rejuvenated!
Then dinner at the restaurant was wonderful, the waiter really went the extra mile to make me feel looked after and cared about during my birthday dinner. He was thoughtful, friendly and caring and we felt really attended to throughout. The 2 course dinner was delicious, the ambiance was lovely and Amelia also helped out to ensure that we were looked after.
All in all this was a fantastic experience that left my partner and I both seriously considering joining up at the Quad gym so that we can enjoy these wonderful experiences on a more regular basis. Well done Crowne Plaza and the Quad and all your fantastic staff who made this a birthday to remember for me."

Tanya S.

"Clean hotel & room. Comfortable bed, room had everything I needed. Food at the restaurant was tasty. The package I bought was value for money, as it included dinner, 2 spa treatments, overnight accommodation and breakfast. The hotel was ideally located for what I wanted."

Anonymous

"Great Experience.Everything was good.The room,the Spa,the beds"

Larysa H.

"Loved the setting. The pool and outside hot tub were perfect. Comfortable rooms. Clean. Friendly staff. Cooked breakfast on the whole was good. Enjoyed being with my family"

Sarah Z.

"Clean, friendly and suited to my needs. Great pool and good service."

Anonymous

"My fiance and I went here for a Spa Day as a birthday treat! It was a really relaxing day and just what we needed. We went on a Monday and so it was quite quiet. The facilities are good - all you need for a spa day and there is even an outdoor hot tub which would be lovely on a sunny day! We had a spa day package with afternoon tea which included a 25 minute back and shoulder massage. We were provided with robes and a towel There are plenty of beds to lounge on around the pool and the staff are very friendly and attentive. The massage we received was great and so relaxing! The afternoon tea which we had after the spa was so good - the best I've had!! There was such a wide range of fresh sandwiches and the cakes and scones were delicious. We sat in the conservatory with a lovely view looking out onto the grounds. Overall we had a wonderful and relaxing day - thank you to the staff for looking after us so well!"

Alex H.

"Me and my partner stayed here on a Saturday night. We checked in and the reception staff were very helpful, we stayed in a ground floor room, lovely and clean, very spacious.
We used the pool and jacuzzi, very nice atmosphere and we also really enjoyed the outdoor Jacuzzi. Would highly recommend this hotel."

Becky S.

"We had a very relaxing weekend. Pool and spa area was great, with beautiful scenery. Staff were very polite, it is very clean. Room service food was really nice"

Anonymous.

"Lovely hotel and grounds with a lake and spa. My daughters loved the pool and the restaurant staff were wonderful. Will definitely return."

Anonymous.

"I stayed here with a friend for a spa weekend. Had an amazing time.

On arrival, the lovely French man was very friendly and welcoming.

We stayed in a twin room- both beds were double. The tub was huge and shower had great power.


Everything in the room was clean. And benefited from the fridge.

The grounds are lovely. A nice open space, with chairs either near the lake or on the patio.

At meal times (we had dinner, breakfast and afternoon tea during our stay), I found the staff were very friendly and attentive. During breakfast, it was lovely to see the staff and managers engaging and interacting with the children. They created a very friendly atmosphere.

The food was lovely at dinner and breakfast. For the afternoon tea, the cakes are lovely. With the spa, we had 3 treatments over the course of the weekend. The staff were very friendly and chatty, and were able to accommodate treatments for me being nearly 7 months pregnant.

I would definitely stay here again, and would recommend it to others."

Anonymous.
---